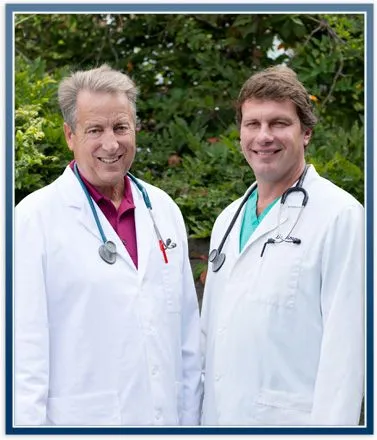 Since our founding in 1987, Shark River Veterinary Hospital has provided an unsurpassed standard of care for pets in Neptune, New Jersey and the surrounding areas. Founder and owner Dr. Stephen J. Batich and the entire staff at Shark River Veterinary Hospital understand that your pet is a valued member of the family and deserves healthcare from a dedicated and knowledgeable medical team. We are proud of both the care we provide and our reputation as a compassionate, family-oriented, and cost-conscious animal care facility.

As a full-service veterinary health care center located in Neptune, New Jersey, Shark River Veterinary Hospital offers a wide range of health services including wellness exams, dentistry, vaccines, parasite detection and prevention, dermatology, surgery, internal medicine, and weight management. We also carry a full supply of products for your pets including foods, grooming products, and nutritional supplements.
The veterinarians and staff at Shark River Veterinary Hospital strongly believe that an important aspect of our commitment to the health of your pet is our relationship with you, the pet owner. We recognize that providing the highest quality veterinary care includes keeping you at the center of all we do. We work closely with you to understand your pet's unique health needs, develop a customized wellness plan, and ensure you have the knowledge required to be a responsible, loving caregiver. We also always discuss your pet's medical diagnosis with you, as well as the various treatment options, before we continue with our healthcare plan.
It is our goal not just to ensure the health and well-being of your pet, but to be your partner in strengthening the bond you share.