Welcome to SHARK RIVER VETERINARY HOSPITAL
Your Veterinarian in NEPTUNE, NEW JERSEY
Call us at 732-775-2444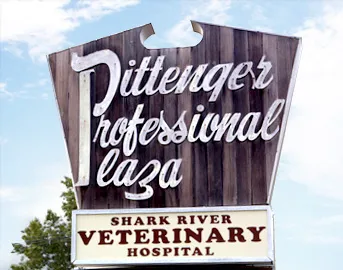 If you live along or near the Jersey Shore and need a trusted veterinarian to care for your pets – look no further. Dr. Stephen J. Batich, Dr. Marko Sima, and Dr. Brian Fertitta are licensed NJ veterinarians. The health and wellbeing of your pet is very important to us. We take every possible measure to give animals the care they deserve.
Dr. Batich, Dr. Sima, and Dr. Fertitta along with the rest of the veterinary team at Shark River Veterinary Hospital in Neptune, New Jersey are committed to providing the finest veterinary care possible. We primarily see dogs, cats. We will, on occasion, see other small mammals. However, this is on a case by case basis as these pets often times will need more specialized care that we do not have the capability of performing here, and medications that we do not regularly have in stock. We're a welcoming, skilled, and cost-conscious partner in the care of your beloved companions.
We are happy to offer a number of resources that enable you to learn about how to take better care of your pets. Please feel free to browse our site, particularly the informational articles. The best veterinary care for animals is ongoing nutrition and problem prevention, so becoming knowledgeable about preventative pet care is essential to the ongoing success of your animal's health. If you have any questions, call 732-775-2444 and we'll promptly get back to you. Our facility is very easy to get to -- just check out the map below! We also welcome you to subscribe to our newsletter, which is created especially for New Jersey pet owners.
At Shark River Veterinary Hospital, we treat your pets like the valued family members they are.
Dr. Stephen J. Batich, DVM